This post may contain affiliate links. We may receive a small commission when visiting these links. Thank you very much for your support! For more info read our Disclosure.
Earn Money After Graduation
After graduation, your graduation degree is a successful achievement. It opens door and it's a big achievement for you to graduate from college. Students have a high-level of expectations for their future.           You work hard to complete your studies after getting financial aid and high cost student loans.
A college degree means it is time to become a professional. Finding the best job is a very difficult phase for the post graduates after getting their degree. They also have to pay accumulated student debts. This article helpful in providing you with guidance and direction.
Finding a job- After Graduation

The transition from a student to the professional worker can be very difficult. There are limitless opportunities available for us but identifying which opportunity available is the challenging step. Your future must be defined. But always remain open to the different opportunities.
Be sure to put your name out in your community when searching for a job in your field. Unless you have exceptional skills, and excellent job referrals, it may take time to find an entry level position.
Related Articles: How You Can Learn Job Skills For Free!
The job market for graduates is competitive.  You may not get that position you are seeking for right away.  People may relocate elsewhere to get a job in their field of studies. Getting a degree is not the end of your educational career. This is the start of your educational career and there are many learning opportunities awaiting in your job.
Making money with side hustles
After graduation, your most important concern is finding the best and reliable ways to earning money to pay your debts. There are many ways of making money with side hustles. But it can be a struggle to find a reliable way that can actually help in earning money.
#1 Selling gigs on Fiverr can be helpful for earning money. For this purpose, it is important to know your skills that you can sell online through this platform. If you have fabulous writing skills, you can write articles.
If you have that television or radio voice, consider doing voice overs. You can even make videos for people who don't want to be in front of a camera. You can be the paid individual to make and promote their videos. There are many opportunities for different skills on Fiverr.  Visit Fiverr, find a category suitable to your skills and start making money!
#2 Become a private teacher or consultant.  We all have some type of skill that someone wants to learn.  With the power of the internet, opportunities are wide open. You can do private video conferencing with an individual or group. For example, you can teach people to start a blog and build their website. You can advise people and direct them to become successful. Take a moment to brain storm on the different opportunities that are available with your skills.
Related Article: Fifteen Ideas to Get Extra Cash
Making money with a Blog
You can earn money by blogging. Blogging may not be the fastest way to make money right out of college.  However, by starting a blog, your opportunity to create passive income increases.  Passive income is basically income coming to you from an income generating source that you created.
It's income that keeps coming in with you doing little or no additional work. Some examples are: home rental income, income from investments (stocks) and your blog.
Blogging starts with a topic or niche that you are knowledgeable about.  Write articles about your topic and publish on your website.
You can make money from your blog through affiliate marketing.  You get paid a small commission when a reader visits a link that is published in your blog. Companies can also contact you directly and purchase advertisement space on your site. If you have large amount of traffic coming to your site, there's a possibility of extra getting income.
Related Article: Why You Should Write a Blog
How good does that sound? Making money from your blog… There are blogs that are making thousands of dollars per month from their blogs.  Getting your blog to become a steady income producer will take time.  Create a plan that you can implement for your site to be successful.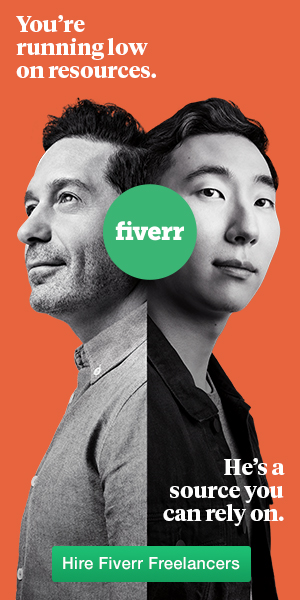 Sell products from your website.  If you got great ideas that can help others, write an e-book or create an online course from your blog. Products like digital downloads can start making you money quicker.  You never have to ship or mail out a physical product.
Starting a small business – After Graduation

If you've graduated from college with a degree, what do you do when the job market is competitive?  If the job market is scarce in your town, what are you going to do?  Relocate to another city?  Being a recent college graduate can create a lot of anxiety when you are unable to secure a job after graduation.  What can you do?
If your job search has been exhausted, consider starting your own small business.  Of course, that sounds easier said than done.  The leading cause to avoid starting a business is the fear of failure.  Yes, businesses fail and they also succeed!
Before jumping head first into your business, be sure to do your due diligence.  Study the market in regards to the field of business you intend on starting.  Study the demographics of the area, your target customers and business competition.
Unless you have a large financial backing to start a business, start small and grow your business.  Planning for success is a requirement for the beginning years of your business. Practice the right things that will grow your business.
Practicing excellent customer service will keep customers coming to your door.  Develop a good healthy image of your company.  Having a good reputation is a good thing.  When people are seeking for a business that will meet their needs, your happy customers are your best advertisement.
Graduating from college brings you to a new open door to your financial world.  There are opportunities that may be handed to you or opportunities for you to create. Keep an open mind, continue to strive and move forward towards financial success.