,
This post may contain affiliate links. We may receive a small commission when visiting these links. Thank you very much for your support! For more info read our Disclosure.
Cut down on your spending
Make more money in 2022.  We all have spending habits that add up to big bucks over time.  Habits like buying coffee or lunch daily add up to a sizeable dollar amount in a month's time.  By planning ahead, you can go grocery shopping for food and drinks that will last a week.  The money that you normally would spend daily, can be saved and placed in a "savings" money jar.
Save for an emergency fund
It's a good idea that you have a separate savings account as your emergency fund for those unexpected expenses.  Expenses like your car breaking down, being towed away and repaired can be costly.
You may have a relative living across the county that has a serious illness. This fund can help you should you to need fly over to visit them.
Funds can be set aside for unexpected automobile repairs. Having the fund set aside can make your future less stressful.
The key for your emergency fund saving is discipline.  Discipline to implement this plan and to do it regularly.
Max out your 401K
Be sure you take advantage of your 401K at work. If you don't have one, ask your employer about the next enrollment date.  Although companies have different plans, the company will match a portion of your contributions to your 401K.
Matching can be anywhere from $.50 to $1.00 per dollar that you contribute to the plan. If you have more questions, ask your employer's plan administrator. You want to get the maximum return from your employer's 401K plan.
Saving By Evaluating Your Monthly Expenses and Services
What expenses and services are you paying for every month that is costing you bucks every month?  Is it your car insurance, cell phone, cable service or utilities like electric bill? Do some good for yourself by verifying your bills.
When your bills arrive in the mail, instead of just paying the bill, take a moment to analyze your bill.  Look and see what you are being billed for!  We once purchased service for two cell phones with a contract at a popular cellular phone company.  When the 2 year contract ended, we visited the cellular store and asked to reevaluate our current plan.
Our phones were in top condition and we went in with a fixed mindset to lower our bill. We did not want to come out of the store with upgraded phones.  New phones and a new contract would only put us deeper in the hole. We sat down with a helpful customer service agent and reviewed every line item of charges on our bill.
We determined and eliminated those coverage's that were not being used. When this cell phone meeting was over, we eliminated about $70 per month from our cell phone bill! It has been at this rate for over five years now.
You are a customer!  If you are unhappy with prices or services, you can always shop elsewhere. On the other hand, some companies would bend over backwards to keep you as a customer. They even would be willing to give you an exceptional price deal.
Give it a try! Discuss your current service rates with your service provider. It's worth pursuing as lowering your rates can only add more dollars to your pockets.
Spending money on yourself
When it comes to spending extra money, spend it on yourself!  Go shopping for yourself!  Yes! One of the best shopping you can do is for yourself so you can improve your job skills. Apply these skills in your job or in a part-time side hustle. Shopping for books or courses that helps to improve your knowledge or skills can help you to earn more money.
Related Post:  Fifteen Ideas to Get Extra Cash
Learning more opens more opportunities to earn more income.  You can take a few minutes every day, read the book or review the course.  Put into practice what you have learned as your new learned knowledge can open doors for you.
Spending money to make more money
So you wanted to start your You Tube channel?  You have your lap top. However, you need a good camera, some lighting and a good microphone.  Heck!  Just buy it!  Buy quality equipment that has a potential of creating videos that will draw viewers to your channel regularly.
If you just started a new part time blog and can't find time to work on it, get help! There are many details to setting up a blog. If you are new to blogging, it can be overwhelming. Setting up your web hosting, creating a logo, web pages and writing blog articles can be very time consuming.
I highly recommend that you visit Fiverr when seeking for help with your blog or website.  There are many individual services that can certainly give you a lending hand! Of course, Fiverr can help you with designing your website to customizing your new You Tube channel also.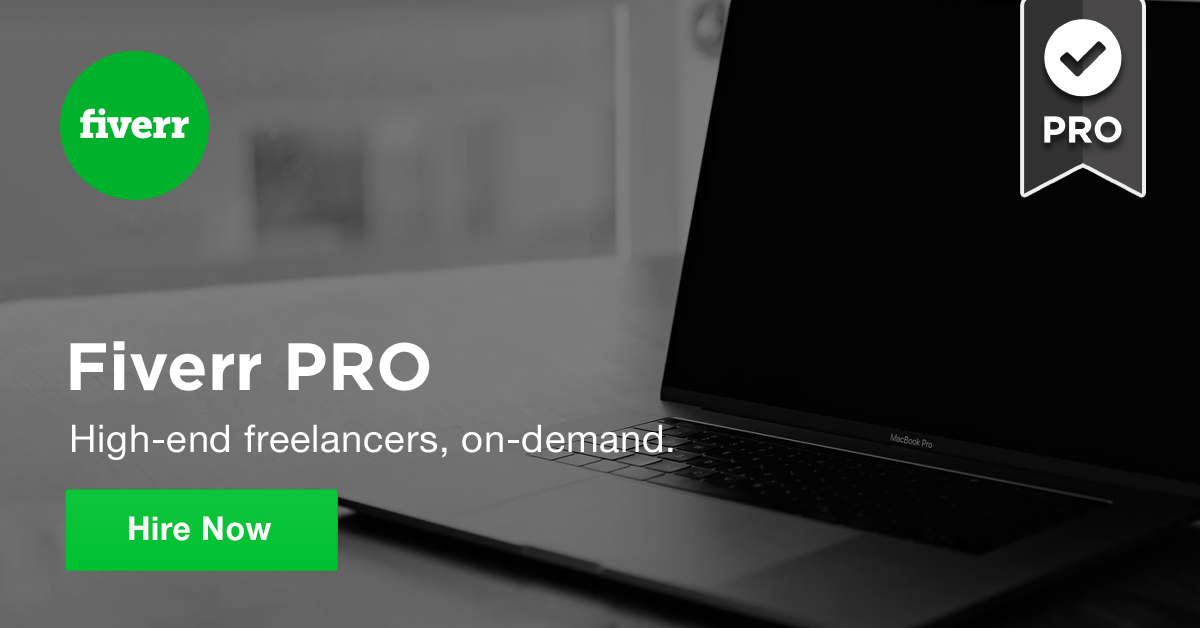 You benefit by having extra money on hand for emergencies. Certainly, saved money can also be used to improve your financial future by spending to learn new skills. Take a moment to think through your financial situation to improve your saving and spending. Be disciplined and implement your plans.